About ERI
Since 2011, ERI's guiding principle has underscored engineering, imagination and resolve to develop a sustainable future for our planet.
Owner and Principal, Eric Noller, founded ERI from his Marin County apartment with his first child on the way. The approaching birth of his son deepened Eric's resolve to start a venture that would positively improve our environment. The magnitude of energy that society uses, the ways by which it is generated, the impacts on future generations, the potential for innovative solutions and the need for swift action – these are the challenges that inspired the creation of ERI.
With a core team of like-minded, passionate field engineers, the ERI team set off diligently to support utility energy efficiency programs in California. The team observed firsthand how these programs were evolving and wanted to help businesses more easily navigate the programs, supporting them with energy engineering guidance to achieve savings.
As ERI has grown, we have supported over 20 utilities across 8 states and worked with hundreds of agricultural, industrial, and commercial businesses as an energy advisor to support and accomplish their sustainability goals.
Through more than a decade of engineering experience, walking facilities and analyzing data, ERI has found that energy efficiency is one of the single most impactful investments a business can make – both for its bottom line as well as for the planet. We endeavor to uncover these energy savings opportunities for our clients so that they can achieve reductions in operating costs along with vastly improved facilities.
From our inception in 2011, the ERI team has shared a common drive to help businesses look at energy in a creative and counterintuitive way… using less to do more.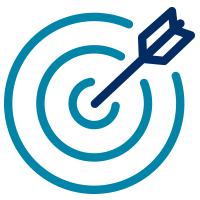 Mission
Energy Resources Integration (ERI) views every energy project as an opportunity to improve the world. We are a private engineering firm focused on a simple, guiding mission: developing a sustainable future for our planet through cost-effective energy management. We strive to educate, innovate, and execute strategies for businesses to foster a clean energy future.
Our Expertise
ERI maintains a broad-based team of engineers and energy professionals with a knowledge spectrum spanning various fields of technical expertise and industry segment specializations. We focus on demand-side management programs and energy engineering, with five specialized areas of expertise:

Energy Engineering.

We assess, analyze, and model energy consuming systems to identify and implement cost-effective energy solutions.

Utility Programs.

We design and implement cost-effective energy efficiency programs to deliver energy savings within the commercial, industrial, and agricultural market sectors.

Renewable Energy and Storage.

We work with you to clearly identify the renewable self-generation and energy storage options available to enhance your energy reliability.

Codes and Compliance.

We help turn requirements into a benefit to the bottom line, providing support for local and state ordinance compliance, Title 24, CalGreen. and LEED.
Our Experience
ERI has helped thousands of customers meet their sustainability goals while reducing environmental impacts. Whether working with utilities, public agencies, or business customers, it is our mission to provide the highest quality product and customer service to meet our client's needs. Our team of engineers and energy professionals partner with clients in the government, commercial, agricultural, and industrial fields and understands the various complexities and unique challenges that exist in the energy world across industries. ERI's robust staff of experts offers the following services:

ERI is staffed with energy professionals with numerous certifications:

Registered Professional Engineers
LEED AP
Building Performance Analyst
ASHRAE Building Energy Modeling Professional
Certified Measurement and Verification Professional
Certified Practitioner in Energy Management Systems
Certified Energy Manager

Utility Services

Program Design & Implementation
Emerging Technology Studies
Workpaper Development
Incentive Product Development

Business Services

Onsite Energy & Water Assessments
Remote Energy & Water Analytics
Building Energy Modeling
Renewable Energy Studies